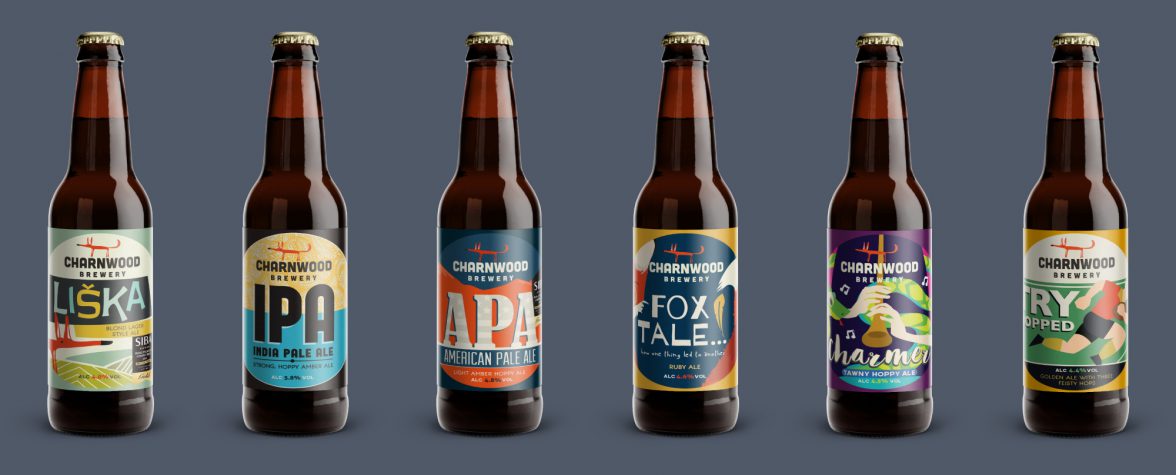 We've designed quite a few beer labels ourselves for Charnwood Brewery's brand, but so as not to blow our own trumpet, here's a couple more ideas that we like.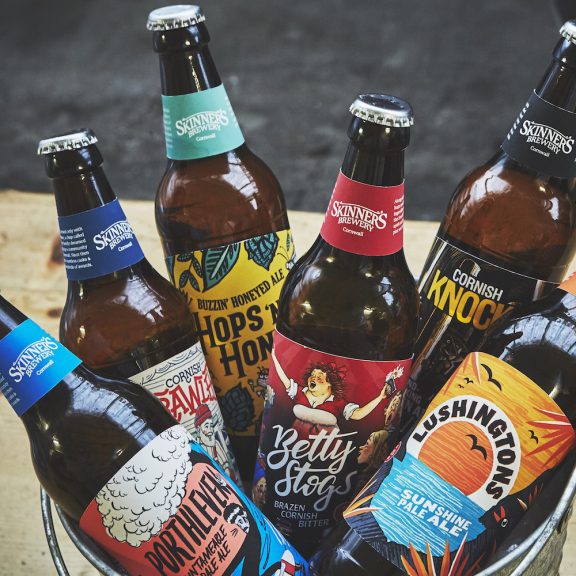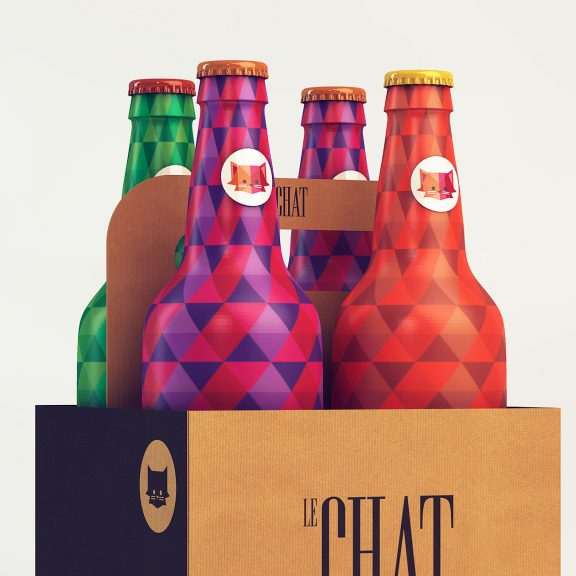 Skinners Brewery are based in Cornwall, and have gone with the seafaring heritage of the country by commissioning a number of labels themed around tattoo art.
Le Chat have eschewed a heritage look in favour of a bold modern geometric print that's hard to miss on the shelf.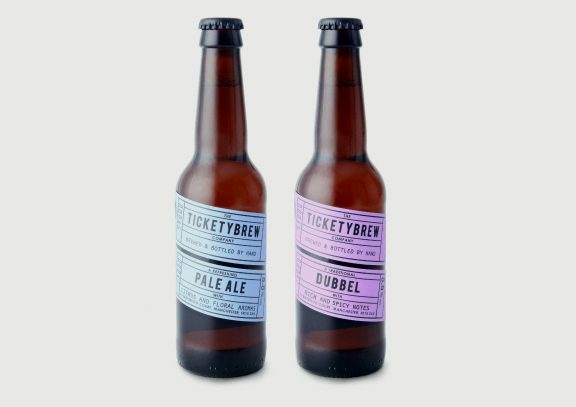 Tickety Brew works clever wordplay into their branding with a simplistic design.  The ticket-shaped label even has a perforated edge that features the shape of a glass!
Goldhawk have decided to let their pale ale speak for itself – their label is largely transparent.
This bold monochrome packaging for Devil's Peak Brewery is based on some fun retro typography.  The printed paper wraps emphasise the homegrown culture of craft beer.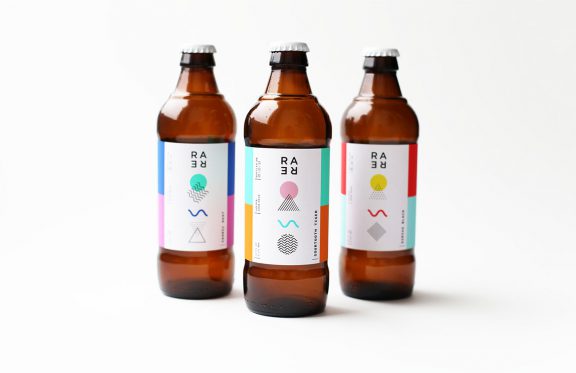 Rare Barrel have adopted a minimal and contemporary design.  It's abstract look and bright colours are classy and bang on trend.
Jo – National Counter Trafficking Service Developing the brand identity for the newly launched National Counter Trafficking Service at Barnardo's was a really interesting challenge and a thoroughly enjoyable one.…
Michelle can be found in the office 2 days a week, and having been with us for a couple of weeks already, we're quickly discovering that's 3 days too few!…
Newest member of the team – Beth The new years brings with it a new member to our team. Beth is a design all-rounder, working in branding, web and design,…