Craft Beers continue to be big business. Local, quirky, and with the unmistakeable authenticity that makes them so popular, there's a lot of scope here for some really personalised branding which often gets reflected in the labels.
We've designed quite a few beer labels ourselves for Charnwood Brewery's brand, but so as not to blow our own trumpet, here's a couple more ideas that we like.
Skinners Brewery are based in Cornwall, and have gone with the seafaring heritage of the country by commissioning a number of labels themed around tattoo art.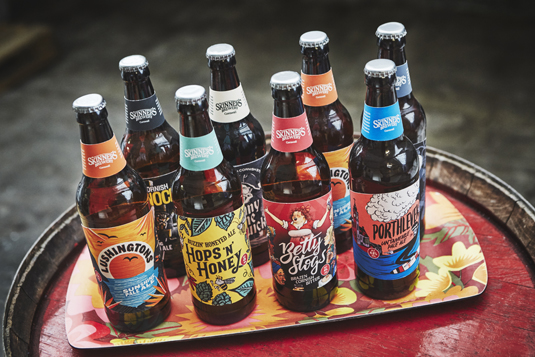 Le Chat have eschewed a heritage look in favour of a bold modern geometric print that's hard to miss on the shelf.
Tickety Brew works clever wordplay into their branding with a simplistic design. The ticket-shaped label even has a perforated edge that features the shape of a glass!
Goldhawk have decided to let their pale ale speak for itself - their label is largely transparent.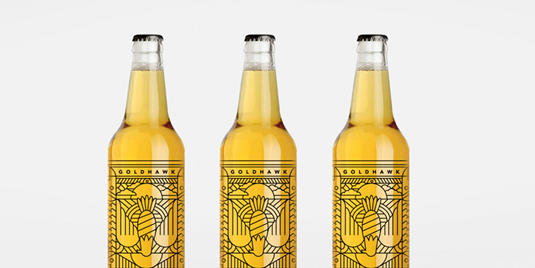 This bold monochrome packaging for Devil's Peak Brewery is based on some fun retro typography. The printed paper wraps emphasise the homegrown culture of craft beer.
Rare Barrel have adopted a minimal and contemporary design. It's abstract look and bright colours are classy and bang on trend.
Letterpress continues to be popular, focussing on the grass roots heritage of many small and micro-breweries. The Brooklyn Red line of craft beers combines this with a signature colour for each beer in the range.